The Artistry of IT Outsourcing Solution Provider
It's predicted that by 2025 India, one of the fastest-growing global economies, would be one of the most favored destinations for IT Outsourcing Solution Provider. India has inherent strengths of skilled human resources and it produces the largest number of graduates in the world. Thus the name of India has become synonymous with that of IT industries.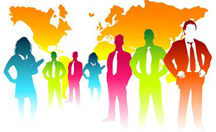 The prospect of IT in INDIA & Where We Stand
The studies conducted by NASSCOM and leading Business Intelligence Company, McKinsey & Co., revealed that India's booming Information Technology (IT) & Information Technology Enabled Services (ITES) would continue to perform robustly and expressed confidence that the Indian IT segment is expected to employ over 6-7 million Indians within next 1-2 years.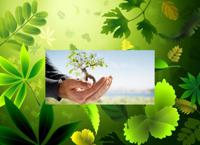 That's why big MNCs are interested in outsourcing their IT operations to India. And our journey of being a prolific IT Outsourcing Provider had begun right from there. Now we have become one of the leading IT & ITES Service Providers in India by successfully associating with numerous INDIAN & OVERSEAS Software, KPO & BPO Organizations over the years. We offer cost-effective solutions ensuring on-time delivery with seamless communication and complete project transparency.

Oasis Inventor is an ingenious IT Solution Provider Company, empowering global clients from 25+ countries with next-generation applications. So if you are an executive in an enterprise, worried about the proper technological tools which can provide you operational control and decision-making ability, you are in the right place. We are here to research and build the right algorithm for you. If you are the head of an organization, want to bring transparency through practices; you are in the right place. We will pen down a process that will help you attain your goal — be it a complex process mapping or just an informative presentation. Similarly, if you are a budding entrepreneur mulling over an idea for sometimes, thanks for stopping by the right place. We will understand you and your business ecosystem, brainstorm, and then shape your dream together. Being a sincere IT Solution Provider Company, we are always ready to traverse the extra miles to ensure Quality, Performance, Appeal, and Business for you.
With nearly a decade of experience of serving start-ups and enterprises, we are able to devise the right solution. Being a rampant IT Solution Provider Company, we ensure performance and customer delight. Having been successfully creating exemplary web and mobile applications, Oasis Inventor team has honed the craft of creating Artificial Intelligence, Augmented Reality, IoT applications that have been steering clients to attain the next level in their business. Team Oasis Inventor, with its perpetual learning culture, created an ecosystem where innovation and execution are immutable reality.