It's quite evident that 2 business processes can't be exactly identical to each other – they don't have the exact requirements so simply it's very difficult to find out the same IT solutions for all business needs.
Focus on Custom Software Development:

Here comes our essence as we keenly focus on "Custom Software Development" paradigm. It's simply because pre-designed software packages might not fulfill all of their specific requirements. So, rather than modifying the business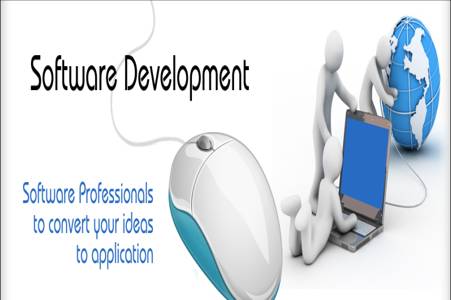 practices that are already streamlined, we believe in developing tailor-made custom software packages.
Here at "Oasis Inventor", we have craved out a booming niche for the art of "Custom Software Design and Development" which is nothing but engineering unique tailor made software or application as per our end clients specific business requirements. Our high quality, value added services are not only just limited to desktop application development rather we are specialized in high-end client-server oriented application development, industrial application development etc.
Play with our Pre-built Software Packages – Enjoy the Magic:
We have wide array of off-the-shelf or pre-built software packages that can meet the requirements of businesses having process and operations similar to most others. All the products are specifically designed with latest technologies and following strict software engineering practices which can be customized and modified whenever required to suit to the client's changing business needs.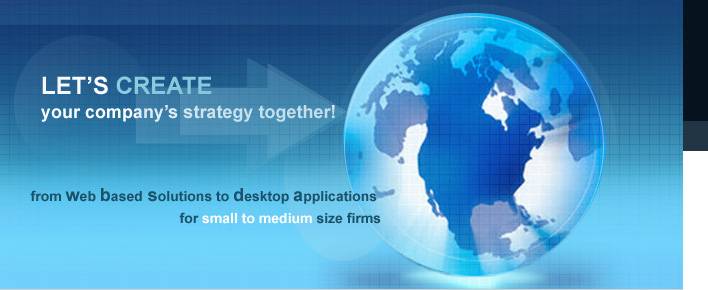 Our system analysts work closely with your staff to identify suitable packages that can easily match your key operational and technological requirements. And then following strict software engineering practices and keeping pace with your estimated budget we customize and deliver the perfect solutions maintaining the highest technical standards that can enhance your business growth.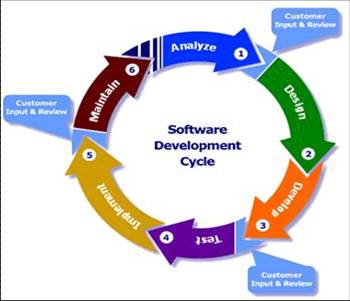 These pre-designed application packages always come up with great benefits as these are all tried and tested by several other firms like your organization and thus obviously stay away from generic problems encountered by them while implementing these customized applications.
Moreover, we are always presented with various options to pick towards our customers where one has the option to choose from different versions of same product such as Standard, Premium, and Industrial etc. or Single user, Multi user versions according to your business size, operational complexity and budget.
Major Service Lines:
Some of our pre-designed application packages based on industrial paradigm:
Advertising Software
Automotive Software
Accounting and Billing software
Education Software
Healthcare Software
Retail Software
Transport Management software
Restaurant software
And many more……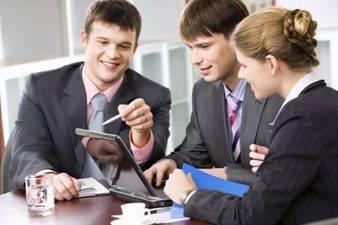 Our Team:
We have a highly efficient and well versed software development team comprising of project leaders, system analysts, designing solutions architects, test engineers, programmers etc against each and every customized project to ensure high quality output towards our end clients.

We are specialized in latest IT technologies –
Java / J2EE technology, Application Servers (WebLogic, JBoss, Websphere, etc.)
Microsoft .NET technology (VB.NET, ASP.NET, C#, VB, etc.)
Open architecture technologies (XML)
Graphics and Web Designing
Databases Packages (Oracle, MySQL, etc)
During the entire software development and engineering process our team carries out nonstop seamless communication and collaboration with our end clients to ensure great customer satisfaction level.
Software Development Process:
Software Testing: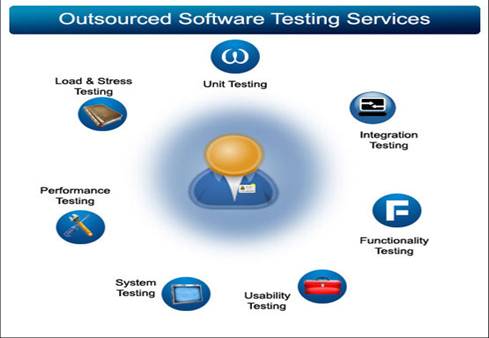 Compatibility testing

Usability testing

Accessibility testing

Performance testing

Scalability testing

Application security testing

Functionality testing

QA Testing