One of the prime requirements of any business is Bookkeeping or Accounting which entails the financial transactions and health of the company. Though the legwork of the Accounting Bookkeeping Service is a tedious approach it is a necessit

y for any business. Moreover, if the volume of transactions is huge then the task of bookkeeping might incur huge operational and administrative costs. But fortunately, there is a perfect solution to this dilemma. And that is Outsourcing. The outsourcing has become a breather to those banks – cutting down operational costs and saving time that can be invested in strategic functions.
How We Can Make a Positive Impact on Your Business by handling Accounting Bookkeeping Service:
Here comes the essence of "Oasis Inventor". We act just like a virtual back-office to many banks around the world that have outsourced their bookkeeping and accounting needs to us.
We are well versed in handling any sorts of Accounting Bookkeeping Service like:
Day to day ledger and journal entries
Maintenance of credit and debit Accounts
Preparing and updating Profit and Loss (P&L) Statements
Balance Sheets and Income Statements Preparation
Updating Bank Reconciliation Statements
Age-old Reports and Summaries
Preparation of Tax Statements
Maintenance of Assets and Liabilities books
Generating quarterly, monthly, and yearly Cash Flow Statements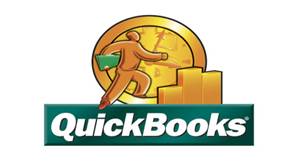 We use some of the latest accounting tools like:
QuickBooks
Quicken
Peachtree
Master Builder
Microsoft Dynamics
Not only that we also provide assistance in a wide range of Accounting Bookkeeping Service like:
Loan Processing
Credit Control
Mortgage Processing
Management Reports
Payroll and CIS Processing
Financial Analysis
VAT Preparation
Tax Preparation
Our holistic approach to customer service and sales, combined with our risk-reward pricing model, protect and grow margins, target higher-value customers, and drive revenue throughout the customer life-cycle.