Team Oasis has fine-tuned a well refined, caring & comprehensive approach towards corporate social responsibility in order to build a lively social impact. Here we have aimed to create knowledgeable job opportunities towards educated semi-urban & rural Indians who are bit feeble socially, economically, and/or geographically.
Social Initiatives:
We work with different NGOs to guide our poor & deprived youth to become economically independent. We also enthusiastically volunteer to add value towards diverse programs of NGOs like "Rescue Operations" while natural disasters, conduct specific session to aware common people about the adverse effects of environmental pollutions, initiate "Fund Raising Programs" to help the poor & ill-affected people. Moreover, we also request our esteemed overseas clients to take social initiatives in INDIA, if possible.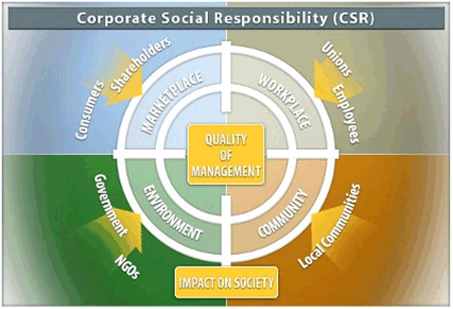 So, honestly speaking at "Oasis Inventor", the corporate social responsibility is basically an ongoing journey with sustainable development approaches. Our CSR team always tries hard to apply our company's core values – innovation, integrity, reliability, people oriented attitude, agility, flexibility, responsibility, dedicated teamwork and excellence – to the diverse initiatives that we undertake.
Generating Rural Employment – A Social Mission that We Undertake:
One of the foremost goals of our CSR team is to create several knowledge job opportunities towards our educated but poor, disadvantaged people. It naturally generates great benefits towards the common people as well as to their families in broad scale by boosting their confidence levels & generate much greater aspirations towards the future.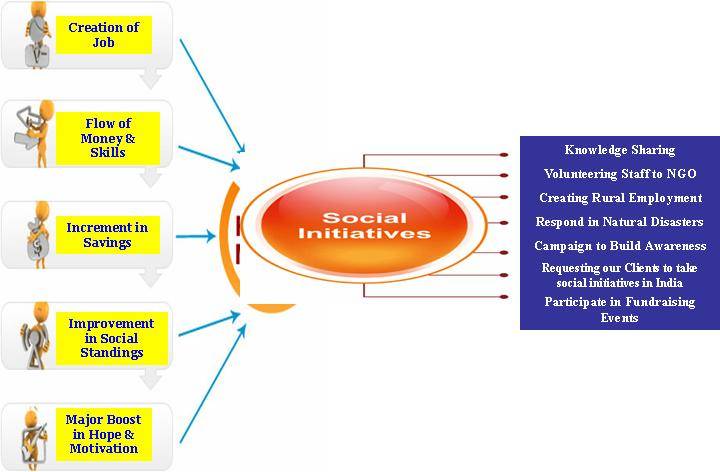 That's why we strategically rigorously operate over the rural & semi-urban zones to generate quality man power and encourage the rural youths to stay in rural & be financially capable enough to meet their basic sustenance and even spike investments for their higher educations or family demands too.
Simple yet interesting stats can establish the fact clearly. Here in India, approximately more than 70% of total populations reside in rural zones alone and on a comparative scale; their average monthly income could have been Rs. 2000/- (~ 40 USD per month). Whereas, we generate employment opportunities towards those rural Indians such as that they might earn monthly Rs. 5000/- (~ 100 USD per month). So, basically just doubles their monthly wages and offer them financial strength for living better tomorrow.
Hence, it's pretty clear from the above statistics that a generous social mission drives our business. And we are very much focused on harnessing our corporate model for generating wealth in the rural market rather than extracting assets only from the rural zones.