Handling bulk volume of data present in multiple formats is surely a big concern to worry for all businesses perhaps, whether it's big or small. Divergence in variable data type and format leads to data redundancy and proceeds towards the need of data normalization. Here at "Oasis Inventor", we are well versed at processing and converting bulk volume of data from one particular format to another in quick time and with high accuracy.

We have fine-tuned the art of viewing innovation through the lens of practicality in order to design unique solutions for our end clients. The magic of applying innovation is nothing but the ability to introduce newer logics and ideas in brand new pathways to improve business outputs without even major disruptive alteration.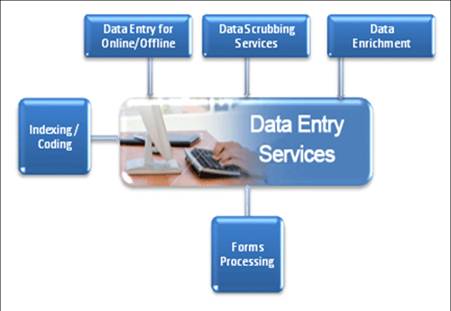 Our 360-degree business approach covering processing methodologies, time-bound quality delivery, business impact and technological innovations, helps us to work collaboratively with our end clients to maximize the momentum of business opportunities and grow together.
Oasis Inventor is a global service provider, powered by a solid domain-intensive technological backbone with age-old industry leading credentials, capable of delivering technology-driven quality solutions that can easily meet the strategic objectives of our clients like – processing any kind of data, reports, journals, catalogs, and even financial statements along with converting those into a richly cohesive set of desired formats, based on our client's diverse requirements anytime, anywhere on a global delivery platform.
Our Featured Service Gallery:
We assist in routine official work activities to deliver hassle free services at cheap rate along with the desired accuracy in various BPO/KPO segments.
Major Service Lines:
Data Entry

Offline Data Entry
Online Data Entry
Book Data Entry
Image Data Entry
Data Capture
Data Extraction
Document Management
Copy Paste
Entry from Manuals
Catalog Entry
Mailing List
Company Reports Entry
Questionnaire Entry Services
Business Survey Entry
Invoice Entry
Enrollment Form Entry
Classifieds Entry
Legal Data Entry
Numeric Data Entry
Entry from Handwritten Documents
Entry from Telephone Directories
Website Data Entry

Data Processing

Forms Processing
Image Processing
Order Processing
Data Cleansing
Insurance Claims Processing
Credit Card Processing
Bank Transaction Processing

Data Conversion

Book Conversion
File Conversion
Image/PDF Conversion
HTML Conversion
XML Conversion
SGML Conversion

Data Research and Analysis

Banking Sector

Customer Segmentation
Cross – Selling Strategies
Customer Acquisition
Retention Programs
Recovery Campaigns
Delinquency

Telecom Industry

Customer Segmentation
Customer Affinity Analysis
Churn & Retention
Credit Risk Management

Retail Segment

Brand Dynamics
Category Trends
Out Of Stock Analysis
Sales Analysis

Insurance Section

Legal Disputes
Severity of a Claim
Detection of Suspicious Claims
CRM Analytics & Consumer Analysis

Database Management

E-Publication

E-Pub Conversion
Kindle Conversion
iPad and iPhone E-Book Conversion

Online Catalogue

OCR and Scanning

OCR Cleanup
Document Scanning and Digitization
Microfiche Scanning and Conversion
Microfilm Scanning and Conversion
Why Pick Us for your Data Processing Solutions:
Vastly experienced in serving 1000+ clients across globe ranging from small scale industry to large corporate
Qualified and focused teams against our each of our featured service areas that can understand your strategic requirements and deliver a high quality, time-bound output effectively
Can handle any volume of workload from small amounts to large scale conversion and processing without compromising the quality at all
Stringent quality control measurements to ensure high quality and almost 99.99% accuracy
Well versed in handling time-critical complex data capturing process through OCR (Optical character recognition) mechanism